Due to the amount of Kalamazoo pictures, I left out a few non Halot related.
Like our lunch at Sit 'n Knit
Jen, who was subjected to a day with Carma and I, being our dorky selves.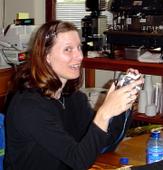 Lesa (by the way is always a laugh riot)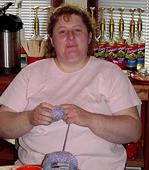 Carma was having loads of fun perusing the shop. She's going to kill me for this one, Aw hell, she's back in Iowa.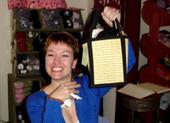 And, as if Friday wasn't happy enough, Saturday's mail arrived with these
from my bead it pal, Amy. (yes, Amyville Amy. You have no idea how exciting that was for me)
Look, they even have little fortunes.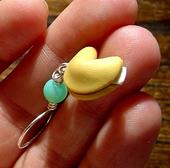 For all of you who would like a yet another picture of Carma's cardigan.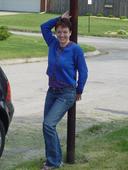 Oh I finally have a picture of Natey in his Lopi Vest as well.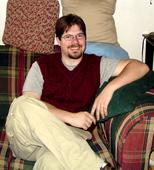 Ok, Carma should be cursing my name and searching for her voodoo erin doll now that I have posted the pictures. (FYI always be th photographer, then you do not become subject matter) :)